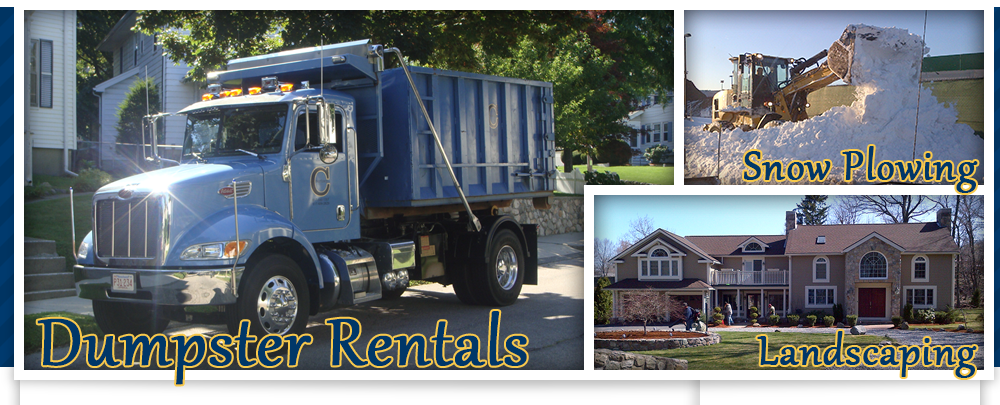 We are happy to introduce to you our featured customer for the month of May, Courtney Services, from Waltham! With summer right around the corner we just wanted to showcase one of our customers who could be a big help in getting your house ready for summer! Whether it is getting your landscape ready for barbecue season or looking to finally start that home renovation or clean-out project in your basement/attic, Courtney Service is here to help.
With 13 years in the landscape/ snow removal business, Courtney Services are the go to people for all of your exterior needs. They saw an opening in the market in 2011 and began their roll-off dumpster division which offers rentals on a variety of dumpster sizes delivered and picked up from your home or business.
Segreve and Hall has been working with Courtney for a couple of years now, helping them stay protected on all of their insurance needs. From their commercial auto to their workers comp, we have them covered for when they come to your house!
Courtney Services
116 Robbins Street, Waltham, Ma
781-398-1600
Or Visit them here