The end of the year is upon us and our final customer of the month is here with it. Twin Trucking Corp. of Chelmsford is a construction trucking company and is our feature customer. President Michael Crapulli has been in the trucking industry for over 25 years now and has grown his operation from a one man, one truck show into the impressive fleet he has today.
In the 80's Michael heard about this project coming to the Commonwealth that was going to be the largest construction project in American history, the Big Dig. This sparked a young Michael's interest in wondering how he could get in on the action. So he bought a truck and got to work hauling dirt. From the department of transportation the Big Dig took 541,000 truckloads to move all of the dirt off site, so there was plenty of work to go around.
Using a project like the Big Dig, Michael was able to catapult his business into other aspects of the trucking world around greater Boston, with the coolest, in my opinion, being able to remove snow from Fenway Park.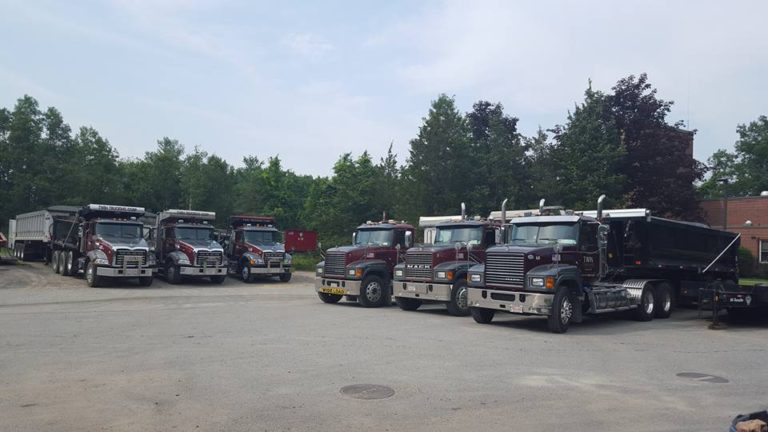 Being his own boss gave him the flexibility to be there for his family. If there was an afterschool soccer game he was able to kick out and go watch, which was one of the biggest advantages of the job. That parlayed to present day with his son now working with him at the company. He started out with a home office and his truck being stored at a garage in Woburn. Then ten years ago he made a move to centralize his operation to his garage and office location he has now located in Chelmsford.
Twin Trucking Corp provides a wide range of services to
heavy civil contractors in New England. From disposal of contaminated soils to truck rentals we are your full service provider. By delivering on our promises we have earned the trust and confidence of our customers. Let us quote your next project and put over 25 years experience to work for you.
978-656-3900
121A Riverneck Rd.
Chelmsford, MA 01824